SOKKS® Micro-Particle Training System (SOKKS® MPTS) was developed to train detection dogs in the selective recognition of odors and detection of odor sources.
SOKKS® is the result of scientific research using real microparticles only (no synthetic microparticles). SOKKS® MPTS is made for use in police, military and private dog services.
Animals are the best detectors of odor sources
Detection methods using animals involve the evaluation and modification of natural behaviors along with at least two sensory stimuli: smell and a command like sit or bark, or a sound (voice, clicker, etc).

The following odors are particularly important for police, military and private detection tasks:
• explosives  
• fire accelerants
• drugs  
• missing persons, corpses, human remains and victims 
• evidence  
• individual human contamination  
• banknotes 
• bedbugs 
• household mold 
• cellphones  
• ivory and animals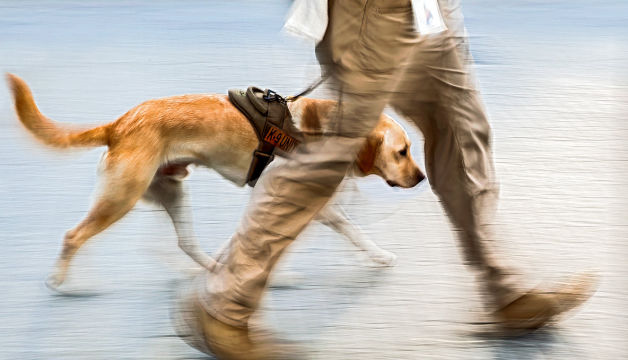 Benefits of using SOKKS MPTS
Until 1997, samples of real materials were mostly used in odor training (memorization of odors).
However, as these materials are classified as dangerous substances, this posed a number of disadvantages:
• Danger to humans, animals and the environment  
• Demanding and costly safety requirements for storage, transport and disposal of regulated materials 
• Paperwork related to permits, tracking and waste disposal  
• Erroneous memorization due to contaminant odors from manufacturing, handling and packaging of products 
SOKKS® MPTS minimizes these disadvantages. Professor Wolf A. Kafka, a physicist and neurophysiologist, worked with the Austrian and Bavarian Ministries of the Interior to develop a new method of odor training for the detection and location of odor sources.
Compared to traditional training, the advantages of SOKKS® are down to:
• Extremely small quantities (nanograms or micrograms) 
• High-purity real substances (not chemical imitations) 
• Cylindrical, purified, odor-neutral, flexible tubes (a 50 mm x 6 mm, 2 mm thick polypropylene tube with pores of 10 to 50 microns) 
• Highly-resistant stable materials (high physical and chemical stability) with extremely low surface contamination from the site of use (approx. 0.000002% of source content) 
• A very low concentration of odor that is nevertheless sufficient for canine detection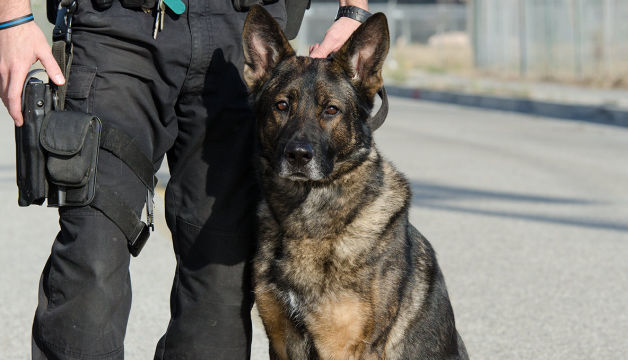 SOKKS MPTS formulae: 
To respond to requests from police, military ... 

With extremely low material concentrations and high purity, SOKKS®-MPTS meets international requirements for simple, fast, safe, reproducible and convenient training for:
• Explosives: SOKKS® Explosives
• Arson: SOKKS® Arson 
• Drugs: SOKKS® Drugs 
• Drugs + paper money: SOKKS® Drugs + PM 
• SOKKS® PC: Missing persons/bodies/human venous blood* 
• Optional special human characteristics 
• Insects: Cimex L. (bedbugs) SOKKS® Cimex 
• Mold: SOKKS® Myces mold 
• Cell phones 
• CITE (ivory and animals)  
*SOKKS® PC is sourced mainly from humans, cadavers, saliva, urine, blood or materials contaminated with human blood (no animal products). The product contains a group of odors from at least 10 non-diseased people declared clinically dead for less than 12 hours mixed with gaseous fumes of venous and fresh blood (less than 120 minutes old). This material was proven to be effective in training SOKKS® PC research dogs. Trained dogs were able to effectively detect corpses and human remains buried up to 3 meters deep even in a state of decomposition for several years and in contact with water (see reports by K. Dobetzberger, Austria and Chr. Ehinger, Switzerland). 
The SOKKS® MPTS system can also be extended to any category of substance with a perceptible odor.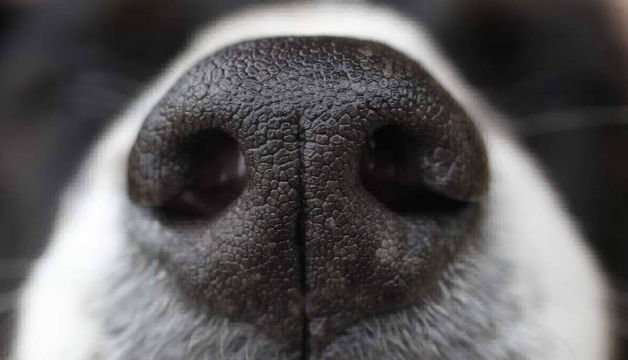 The SOKKS® MPTS guarantees
The  training procedure complies with legal requirements for the protection of humans, animals and the environment.
The SOKKS® MPTS training procedure guarantees:
• Unrivalled sensitivity even for minimal odor concentrations 
• Simple and safe handling with no risk to humans, animals or the environment  
• Improved odor retention: odor can be used as a reference and is reproducible in the long-term for use in the identification of
products, objects and persons (missing, injured or dead)  
• Easier and faster training for all relevant and dangerous substances for the police, armed forces, private companies and any
other new developments 
• No need for individual training: each product contains groups of substances 
• Training using a single source of odors for guaranteed long-term results, avoiding errors caused due to the creation of similar substances and contamination of materials (packaging, additive substances such as phlegmatized explosives, chemical decomposition in fires, putrescence) 
• Elimination of risks to humans, animals and the environment (loss, vandalism, theft, etc.) normally associated with the handling of training materials (e.g. narcotics, explosives, etc.)  
• A reduction in the cost of training, storage and waste disposal, less paperwork for hazardous materials (explosives, narcotics, human material and materials using infectious organisms in particular) 
• Negligible contamination during use due to the physical and chemical structure of the material 
The SOKKS® MPTS training procedure complies with legal requirements  for the protection of humans, animals and the environment.